Recipe for stewed rhubarb
I quite like some stewed rhubarb on occasion instead of fruit atop my porridge in the morning. Here's my recipe for stewing rhubarb.
Ingredients
500g rhubarb
40g brown sugar (8% of weight of rhubarb - use more sugar if you prefer less tartness)
20g butter (4% of weight of rhubarb)
Method
Wash then slice rhubarb
Turn cooktop to low heat
Melt butter in non-stick pan
Add sliced rhubarb and sugar
Stir frequently
It takes 10 to 15 minutes to "stew" depending on how thick you like it. Remove from pan when it's to your liking.
Store in container in 'fridge.
I usually spoon about 75g on top of my cooked porridge (along with 60g of natural yoghurt, and a sliced banana).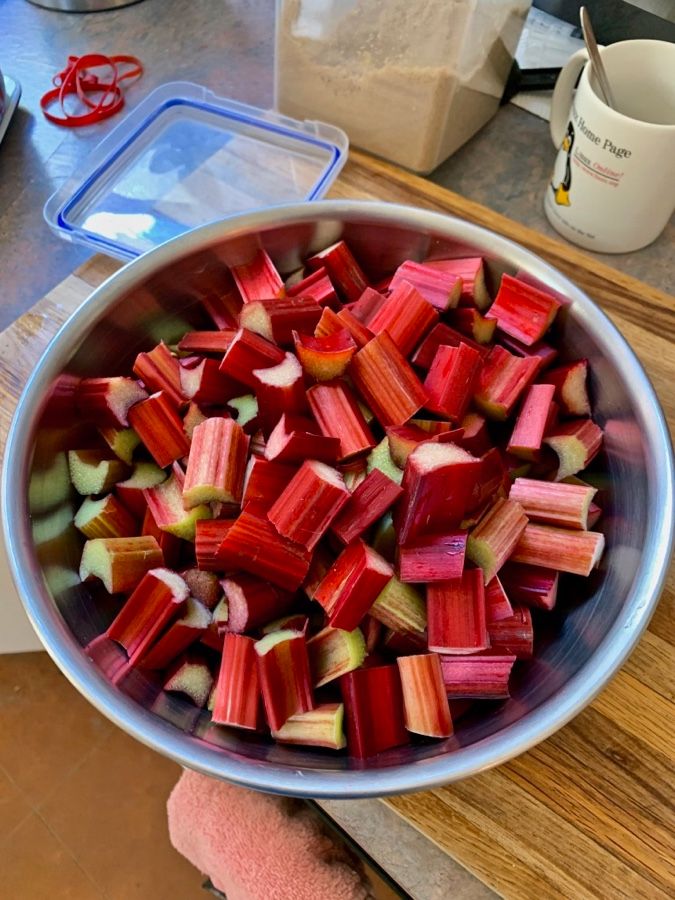 Sliced rhubarb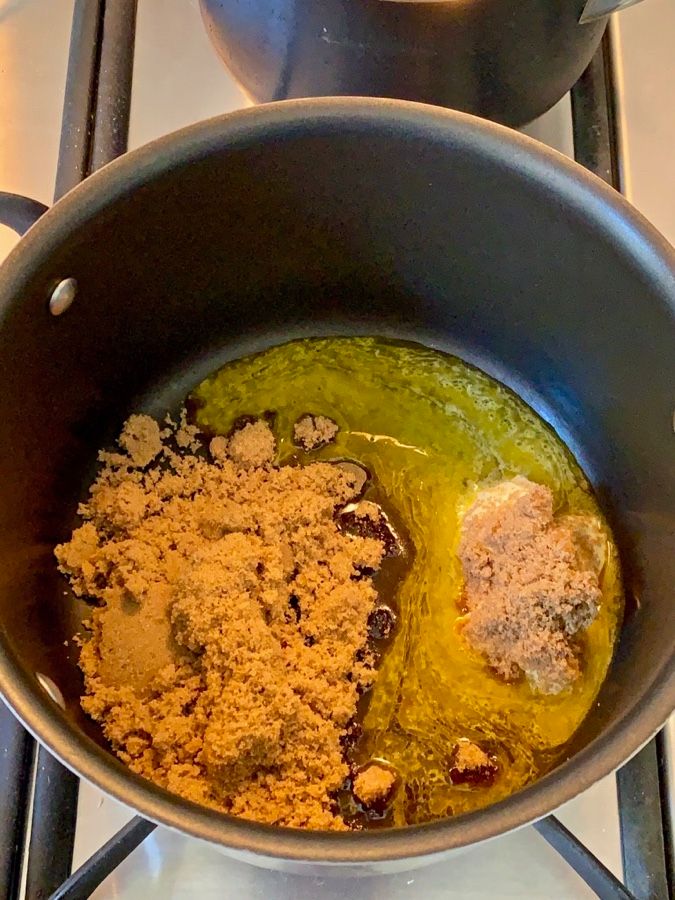 Pan with melted butter, and sugar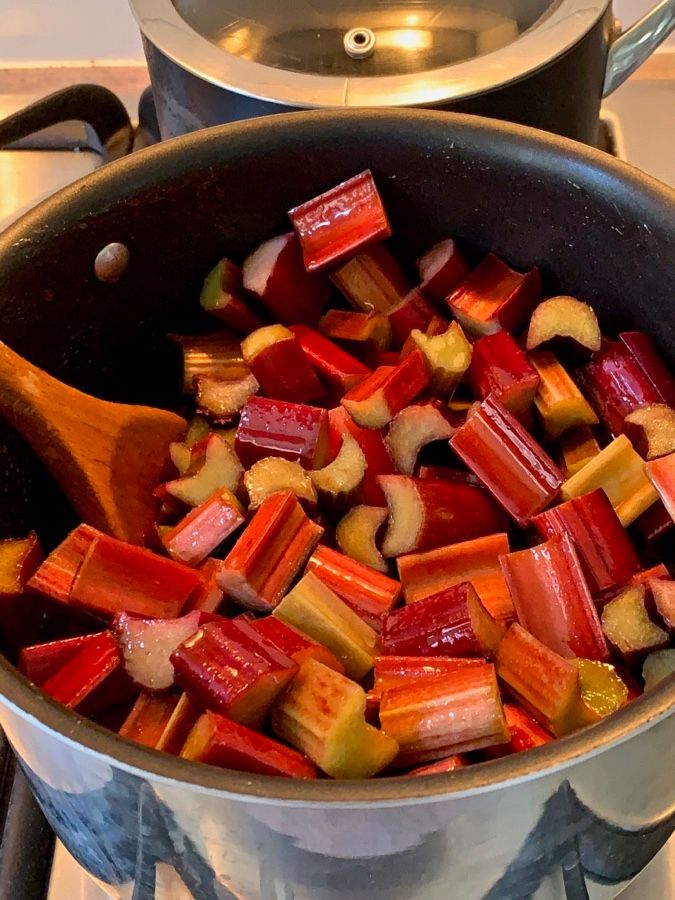 Add sliced rhubarb and stir to mix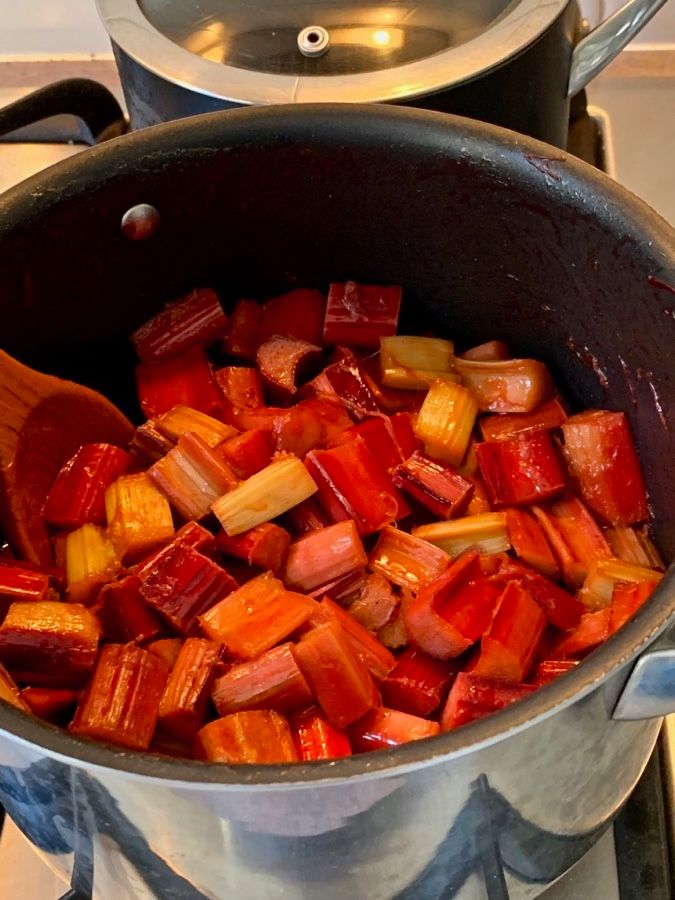 Stirring now and again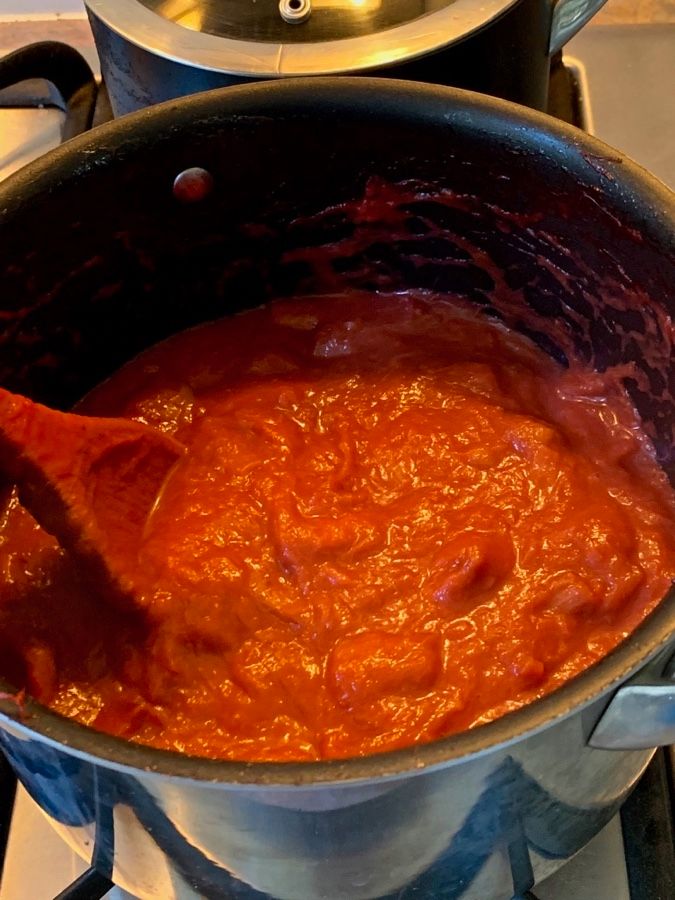 … and it now looks like stewed rhubarb
---
Next post
Waters, Ann - her children at her funeral
Ann Dawson (1857-1940) married Robert Waters (1855-1932) Child Born Died Spouse Born Died Mary Waters 1880 1954 Alfred Charles Nettle 1877